Justin Brayton enjoyed a decent start and an even better finish in Salt Lake City this weekend.
The last two events in the Rice-Eccles Stadium took part in warm and dry conditions whereas this time, the desert venue experienced wet, chilly conditions for its third race in a row. Round 13 of the 2020 AMA Supercross series went underway during the weekend. It was quite the day for Team Honda HRC, with Justin Brayton posting a seventh-place result to match his best finish of the season. Teammate Ken Roczen wasn't able to ride to his potential in the 450SX main event, finishing 10th.
Justin Brayton (Team Honda HRC)- As It Happened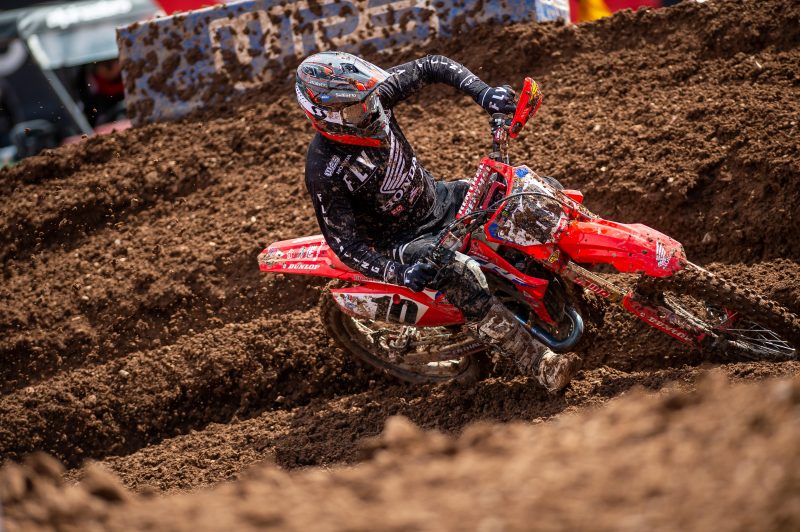 What a crazy day–the weather was just wild! It rained all day yesterday and most of the day today. Then the sun came out right after practice, which kind of dried up the track for the heat race, which was actually pretty good. I got third and then the rain blew in again. It dropped like 10 to 15 degrees and was raining on us before the main event. But all in all, it was a good day. I ended up seventh. Ran sixth for a long time and then got passed with a few to go."
"Overall, it was a solid night. Of course, I want to be closer to the top five, but I feel like we're working our way there. We made some awesome bike changes this week and that really helped me in the muddy conditions. When I got off the track, I told the guys that I can't wait to ride this setup in the dry. So hopefully, we'll be able to do that here in a couple of days.", says Justin Brayton as quoted from Honda Racing Corporation.
Ken Roczen (Team Honda HRC)- As It Happened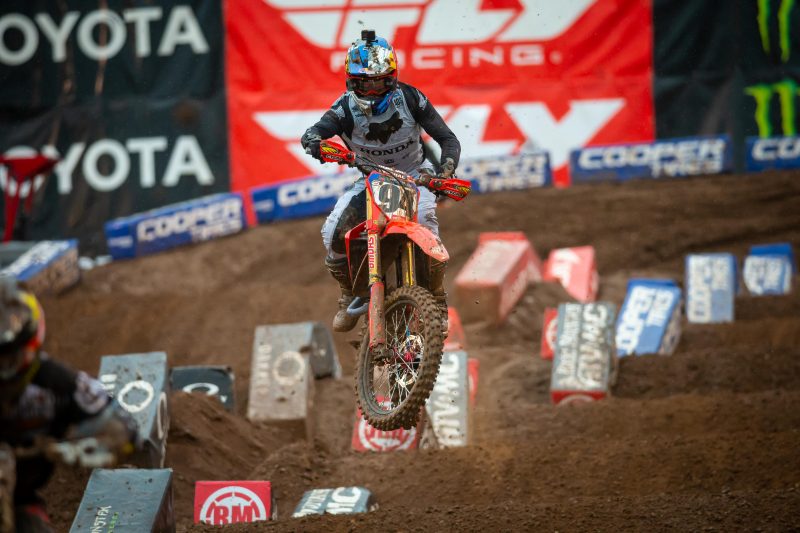 "These past two races obviously haven't been the results that we needed to be in the fight. That doesn't mean that we aren't still trying. Sometimes you're dealt a hand of cards that are completely out of your control, but we're trying to make the smartest and quickest decisions to get through some of the health issues that keep coming up. My heat went well and I led a handful of laps until I got a flat. The boulders started popping up and I think I know right where the rock got me in the whoops. With the weather changing, we tried to make a tire decision that would give me the best chances of not having that same thing happen in the main, but that obviously didn't work well."
"I'm not the type of guy that likes to roll around or is satisfied with a fifth- or 10th-place finish, but sometimes if that's the best you can do for the night, you just have to accept it for what it is. I can't thank my team enough for being patient with me and for never wavering in their support. I know the sacrifices they're making to be up here. All of the work they're putting in to give me the best equipment and support, and I want to do better for them. I couldn't be more grateful for them and I hope we can turn this around and be in a better position to put up a fight on Wednesday."
Erik Kehoe (Team Honda HRC Manager)- As It Happened
"Coming from the last race, our starts were better. Justin actually made some progress this week after we made some changes on the bike. He had a solid ride. I'm not sure about Ken and where we're at. After he got that flat tire in the heat race, we made a change for the main event, which probably wasn't the right direction. Ken had a hard time keeping a good pace for the whole race, but we'll take these next couple days to regroup and get back out there on Wednesday
Brent Duffe (Mechanic- Justin Brayton)- As It Happened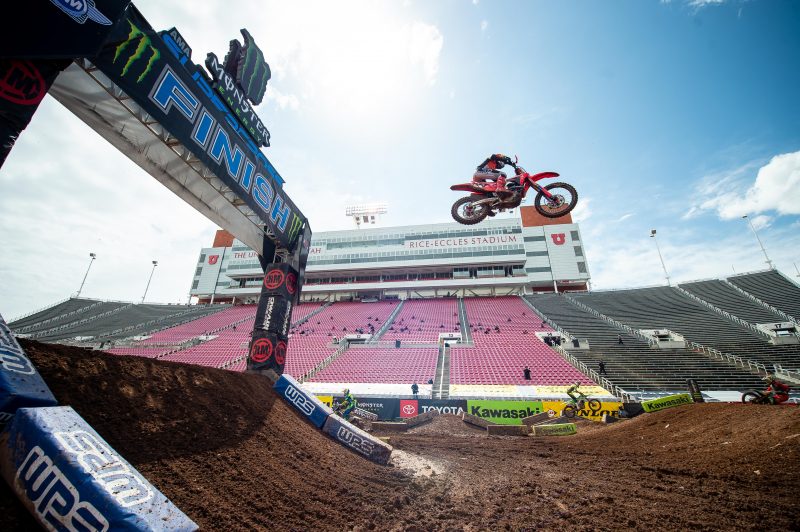 "It felt good to wake up in Salt Lake City again–it's starting to feel normal now. We're in a routine, but things were different with the rain. I look forward to mud races because we don't get too many of them. With a shortened schedule, it made the day go by really quick. JB got his best result. So, I'm not stressing over the extra work during the day or that it's causing for tomorrow. JB is happy with the bike setup, and we're looking forward to the next round in a few days"
Jordan Troxell (Mechanic- Ken Roczen)- As It Happened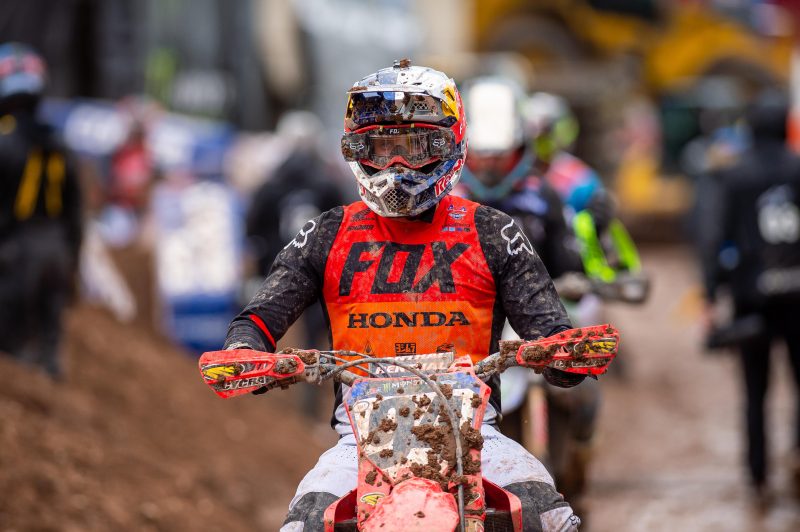 "It was another less-than-stellar day in Salt Lake City. Rain delayed the program, but we had a pretty decent heat race until we got a flat tire. Once again the main didn't go in our favour, so we lost a lot of points. We have four more rounds, so the goal is just to try and improve."