Miguel Oliveira leads 21 of 24 laps for a maiden victory in 2021.
Subscribe to our Telegram channel for instant updates!
The Catalan Grand Prix was a massive challenge with its mix of curves and speed presented by the Circuit de Barcelona-Catalunya but Red Bull KTM Factory Racing's Miguel Oliveira tackled the hurdles with ease and triumphed in style for round seven of the series.
The Circuit de Barcelona-Catalunya was created in 1992 and became a popular venue for track-day activity. With the Catalan asphalt being slick and bumpy, it was a difficult track for riders in terms of grip and tire abrasion.
Cloudy skies covered the event that saw race fans welcomed back to the grandstands with a limited attendance at the site a short distance north of the city of Barcelona. Temperatures hovered at 25 degrees as the MotoGP KTM quartet pondered between Medium and Hard tire options for the 24-lap chase.
Oliveira is now 7th in the world championship points table with Binder in 9th and 11 adrift from his teammate. A one-day IRTA test on Monday will follow the Grand Prix in Barcelona.
Round eight of nineteen will see MotoGP venture into the tight twist of turns that is the Sachsenring in Germany and another circuit that missed the limited 2020 calendar. The Liqui Moly Motorrad Grand Prix Deutschland will take place on June 18-20.
Miguel Oliveira (Red Bull KTM Factory Racing)- As It Happened
"This is almost hard to put into words. I had one of the best races of my career so far. Everything was so hard; the tire management and keeping my cool when Fabio was putting pressure on me for so many laps. I really kept cool when he overtook me and took my chance on the straight to get him back. It was a perfect race, and I cannot thank the Red Bull KTM guys enough for giving me a perfect machine to get back here to the top of the podium. I also want to thank the fans. Everything has been amazing, having the public here and getting back to normal."
Brad Binder (Red Bull KTM Factory Racing)- As It Happened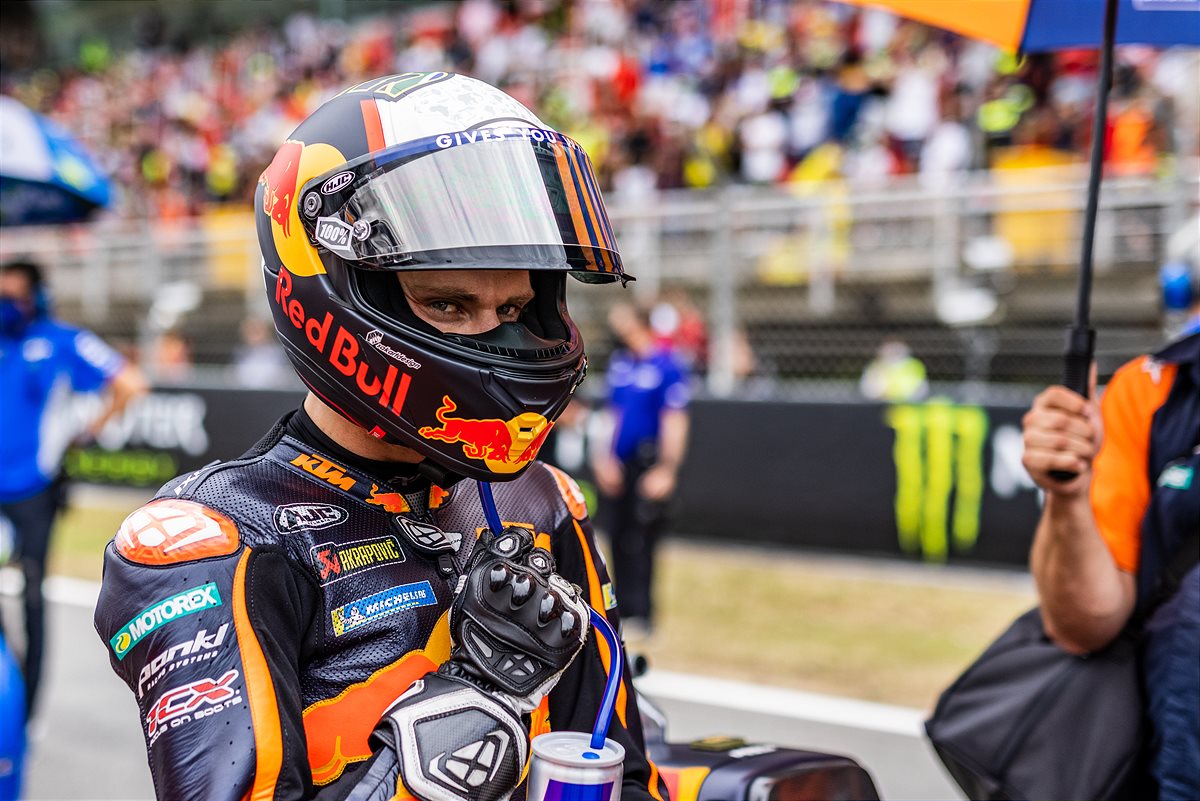 "It was a really tough race. I didn't get the best of starts because someone hit me in Turn 2 and I lost a few positions. Then I tried to fight my way through but I was really struggling to get out of the corners. I was catching the group in front of me but then with three laps to go my rear tire was finished and it was like my speed fell off a cliff: it was impossible to keep going forward. I would have liked to have done a lot better than eighth place because I felt we had the potential, but I struggled with that rear traction today."