The MXGP paddock heads over to the first sand track of the season in Oss.
Subscribe to our Telegram channel for instant updates!
Defending world motocross champion and current red-plate holder Tim Gajser and Team HRC will be heading to a new GP circuit, located in Oss, Netherlands this weekend. The team will be facing its first-ever sand track of the 2021 calendar.
After a challenging weekend in Italy with the downpour on Maggiora, the weather for Oss is predicted to be excellent, giving riders ample opportunities to showcase their talent. For Gajser, this is a great chance to impress the audience with his progress.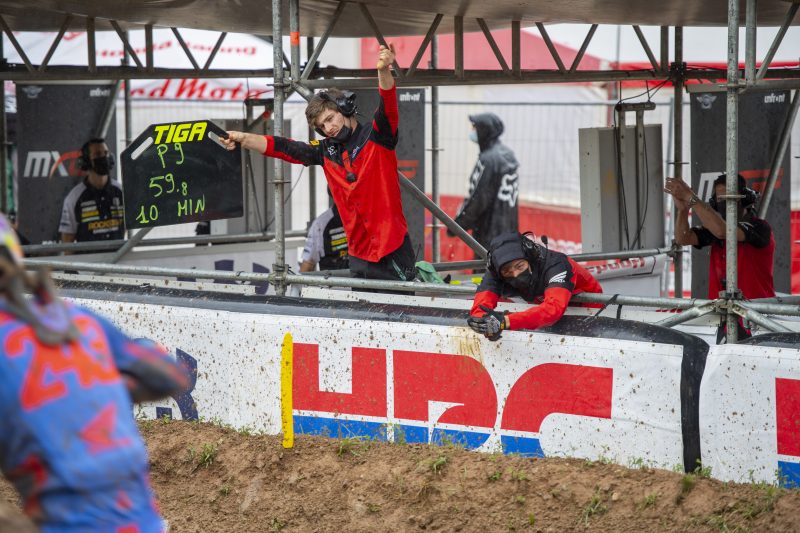 Last year the Honda CRF450RW rider claimed 143 out of 150 possible points from the triple-header at Lommel, known as the most difficult track in the world, and he'll be hoping for more of the same at what is the first of three sand MXGPs in the next four rounds.
While many of the GP paddocks is based close to this new venue, Gajser is unfamiliar with the circuit and Sunday will be the first time he's ridden the track in any capacity. However, it is likely that no obstacle is too tough for Gajser.
Tune in to the race on Sunday to find out the first 'sand master' of the season.
Tim Gajser (Team HRC) – What to Expect?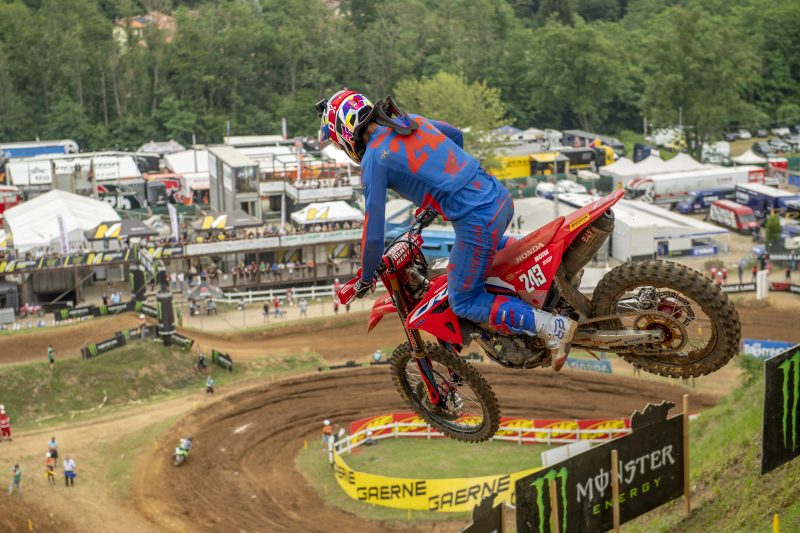 "It is always nice to go to new tracks and race at different places and I'm extremely excited to race at Oss this weekend. The last round in Maggiora didn't go to plan, but I'm still leading the championship and I've been working hard to get myself ready for this round. While I've never ridden there, I know it's sandy and that will make things interesting as we haven't raced on that surface this year so everyone will be trying extra hard to show their speed. Still, I am confident in the work that I've done this off-season and I know the team will have done everything possible to make sure we are all as ready as can be for Sunday."
Marcus Pereira de Freitas – HRC General Manager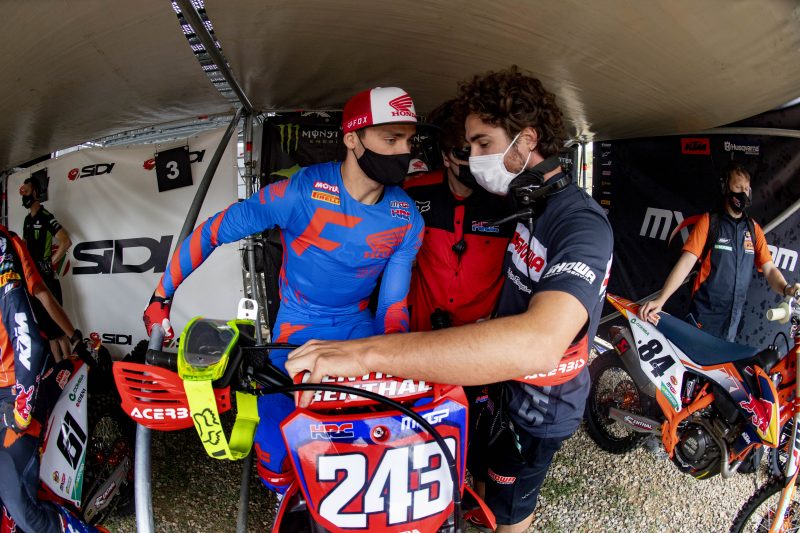 "The weekend off gave everyone a chance to look back and assess the season so far, but also to prepare for this tough run of races we have coming up. Tim has still got the red-plate and this is always the goal, but we can't afford to stop working hard because there is still a lot of races to go and we need to keep performing at the top level to stay there. Oss will be a new track for us, but we have done as much research as possible, and we will be collecting data during the weekend to make sure we have everything setup right for when the gate drops."
Also read: Yamaha 2022 Off-Road Lineups: Small improvements, big difference