Here is a little sneak peek of what the Money Heist star likes to do off-screen.
With Part One of the final season of La Casa de Papel, or better known as "Money Heist" gracing Netflix, many have been glued to the screen tuning in to the emotional and action-packed series. The series has garnered a huge following throughout the world and we here at iMotorbike are not excluded as well.
Each character's story has been deeply embedded within the fans and the actors have also garnered great attention due to the success of the series. When Miguel Herran began his acting career in 2015, he had no way of predicting just how impressive his career would be. Being cast as Anibal "Rio" Cortes on Money Heist was one of the game-changing decisions for him. As his career continues to grow, there is no doubt that fans will be seeing more of him.
Did you know that Miguel Herran is a huge fan of motorcycles? Herran is not just a motocross enthusiast, he also owns his own red Fox dirt bike. He often travels long distances off the roadside of hills and mountains to enjoy his ride. There is no doubt that he has a passion for gravel roads.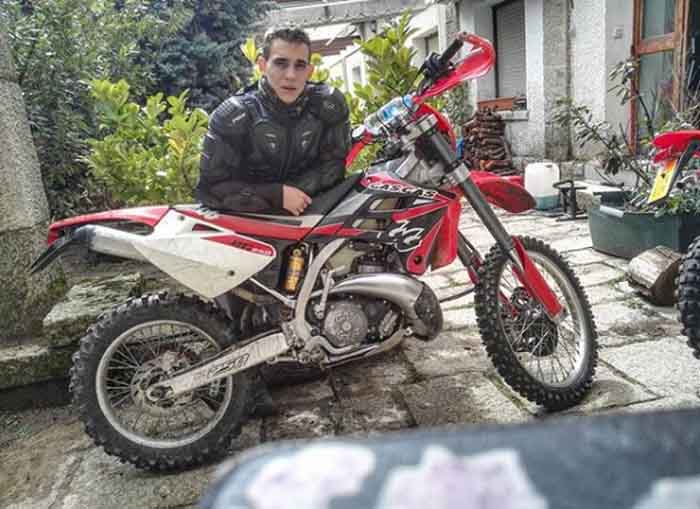 Herran certainly loves a good adrenaline rush. He has a strong interest in riding bikes and has been doing so since he was just 3 years old! He managed to obtain his license as soon as he was old enough to do so. Here are some pictures of Herran showing his love for bikes.