Petronas is all geared up to be the main sponsor for the Malaysian GP this time round, taking over Shell Malaysia's longstanding title.
Subscribe to our Telegram channel for instant updates!
The Sepang International Circuit (SIC) has already announced that Malaysia will return to the MotoGP calendar starting this season after a two-year hiatus due to the Covid-19 pandemic.
SIC CEO, Azhan Shafriman also revealed that the MotoGP organizing contract has also been extended until 2024 with discussions extended until 2026 with Dorna Sports already underway.
In the meantime, SIC also announced Petronas as the main sponsor (title sponsor) of the Malaysian GP this time which will take place from 21 to 23 October this year.
Petronas will be replacing Shell Malaysia for the title, as the latter has been the main sponsor of the Malaysian GP for several years.
Meanwhile, the Managing Director of PETRONAS Strategic Communication Group, Datin Anita Azrina Abdul Aziz, also expressed her excitement to enliven the Malaysian GP this time.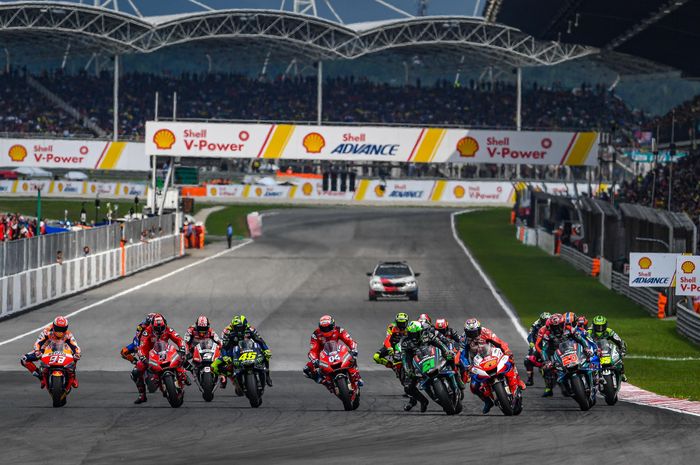 "Petronas is very proud to be the main sponsor of the Malaysian GP which has been considered a major sporting event in Malaysia and the Asian region.
"As the main sponsor, it provides an opportunity for Petronas to connect with fans of this sport as well as highlight Petronas brands and products.
"More importantly, the strategic partnership with Dorna Sports is expected to re-inject sports tourism in Malaysia to both rise from the pandemic," he explained.