Honda teased the public by posting the silhouette of the new motorcycle that will be released and many speculate that it may be the all-new Honda ADV 160.
Subscribe to our Telegram channel for instant updates!
Rumours about the presence of a new model Honda ADV 160 in Indonesia seem to be coming true. This adventure scooter seems to be ready to launch in the near future.
As reported from Instagram @welovehonda_id (20/6/2022), the official social media channel of PT Astra Honda Motor (AHM), a picture of a new scooter motorcycle silhouette was leaked. It is not clear what motor is on the silhouette. But to be sure, you can see the headlights with a design that has never existed on Honda motorcycles today. Here is also a motorcycle seat that looks elongated to the back, equipped with a separate model rear seat.
The tip of the exhaust is also faintly visible at the rear and has a fairly high windshield at the front.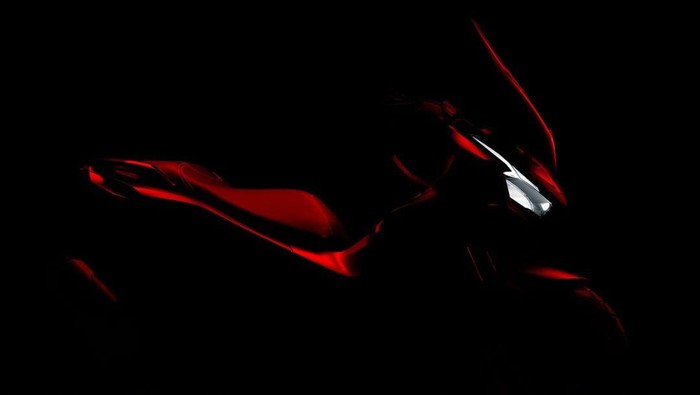 GM Corporate Communication Astra Honda Motor (AHM) Ahmad Muhibbuddin made no denials of a possible new product launch this month.
The Honda ADV 160 has reportedly received a number of upgrades in terms of design and mechanics. As is known, Honda has presented the Vario 160 which is based on the PCX 160. The ADV 160 will refer to the PCX 160 as well because the concept of common parts sharing at the manufacturing level is common for all automotive manufacturers.
If so, the All-New ADV 160 will use the same engine as the eSP+code, which is to increase the number of valves from 2 valves to 4 valves. An increase will be seen in the engine capacity, from the previous 149 cc to 157 cc, with a size (bore x stroke) of 60.0 x 55.5 mm, and a compression ratio of 12:1.