With the new Glemarie assembly plant, we can expect newer MV Agusta models to be assembled locally.
Subscribe to our Telegram channel for instant updates!
The MV Agusta brand will be returning to Malaysia through MV Agusta Malaysia Sdn Bhd which is a subsidiary of AFY Mobility Sdn Bhd (AMI) led by the Executive Chairman of the AMI Group, Ahmad Faez Tan Sri Yahaya.
The Chief Executive Officer of MV Agusta, Timur Sardarov has informed that all MV Agusta models will be assembled at the Glenmarie assembly plant, Shah Alam. This means that the MV Agusta models that will be launched in Malaysia are through local assembly (CKD).
CKD is definitely the best move to market the premium brand motorcycle from Italy at a more competitive price. However, as a premium brand, we do not expect the MV Agusta model sold here to come at a cheap price. Undoubtedly, we can expect the launch of F3, Turismo Veloce and Brutale models here.
However, the limelight now is the 550cc model in collaboration with Qianjiang Motorcycles (QJMotor), the MV Agusta Lucky Explorer 5.5.
This Lucky Explorer 5.5 features a 550cc parallel-twin engine taken from the Benelli TRK 502. However, MV Agusta has increased the bore and stroke to 70.5mm x 71mm from 69mm x 66.8mm.
Despite having the same engine and frame as the TRK 502, the overall design of the Lucky Explorer 5.5 is more attractive and includes higher specifications including Brembo brake callipers.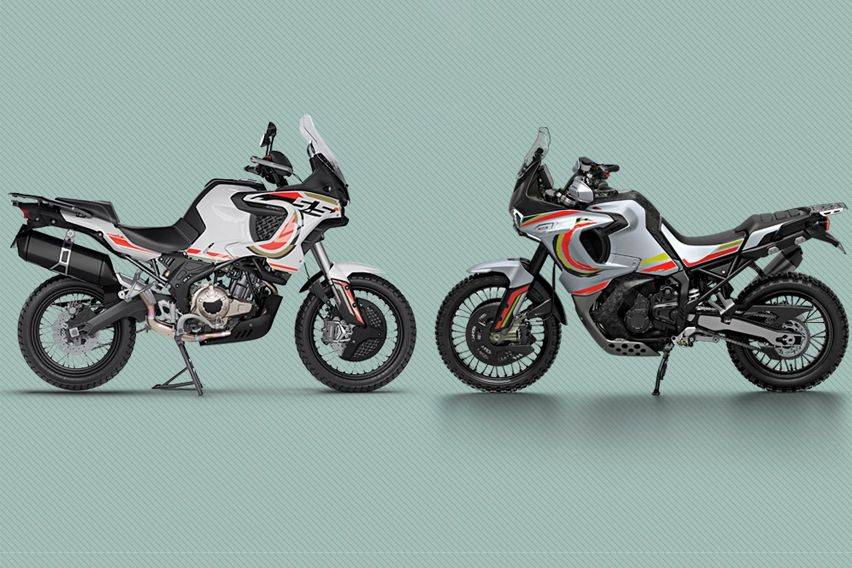 For the record, MV Agusta revealed the Lucky Explorer 5.5 along with the Lucky Explorer 9.5 during the EICMA exhibition last year.
The Lucky Explorer 5.5 has garnered the attention of many as the model shows the brand's effort to offer a more affordable model for the global market including in Asia.
With the appointment of MV Agusta Malaysia Sdn Bhd as the official distributor of the Italian brand, it is highly likely that the model, which is expected to be introduced later this year, will also find a place in Malaysia.