With Suzuki parting ways with MotoGP, the question of where could Joan Mir and Alex Rins end up next year has piqued the interest of many.
Subscribe to our Telegram channel for instant updates!
Suzuki Motor Corporation (SMC) has finally released an official statement regarding its plans to leave MotoGP at the end of 2022. This announcement was also released ahead of the French MotoGP at the Le Mans Circuit on May 13-15 2022.
Rumours of Suzuki's departure began to surface on May 2, when Joan Mir and Alex Rins underwent a mid-season test in Jerez, Spain. The entire Suzuki Ecstar crew was notified only the morning before the test, including the team manager, Livio Suppo, who was desperate to keep Mir and Rins in 2023.
The day after the news shook the world of motor racing, Dorna Sports officially warned that Suzuki should not resign unilaterally, considering that their contract only expired at the end of 2026. However, Suzuki's decision seems to have been unanimous, given the global economic crisis caused by Covid-19.
The question now is: What happens to Joan Mir and Alex Rins?
There is no doubt that the fact a former MotoGP World Champion and a three-time MotoGP race winner are now free agents has sent shockwaves through the rider market. Both Mir and Rins admitted on Thursday ahead of the Shark Helmets French Grand Prix that their respective managers are in conversations with all five MotoGP factories over a potential seat for next year.
"From Jerez, we were officially on the market. We were in negotiations with Suzuki before everything that's happened. Now, for sure, my manager will have more work than he expected. He is speaking with Honda, with different manufacturers, to try to fix my future. But it's not easy," says Mir.
"Am I in a hurry? No, not especially. If you ask every rider in the paddock, they'll say that they'd prefer to have their future fixed than not. Everyone is the same on that.  As soon as we have something it will be better for me, for everyone."
Where Alex Rins will be riding in 2023 is possibly a bigger question. Like Mir, the Spaniard was set to sign an extension with Suzuki but is now on the hunt for a ride elsewhere.
"At the moment, I have nothing for next year," said Rins. "But I have a manager who for sure will be busy compared to the previous weeks. I just need to keep doing what I'm doing. Honestly, this gives me an extra boost because we have the right bike. It's the best package we've ever had. So, let's show them that they made the wrong decision. The plan was to continue. We were in negotiations. If Livio [Suppo] or [Shinichi] Sahara-san knew it was coming, we wouldn't have started those negotiations.
"The rider market has changed now. Joan and I are leaving Suzuki, well they're leaving us, so we need to go somewhere. I don't want bad things to happen to other riders. I don't want that one thing puts one rider out of a seat, but it's a unique situation. I'm not in the position to say which bike I want next year, I only have these phones on the table right now."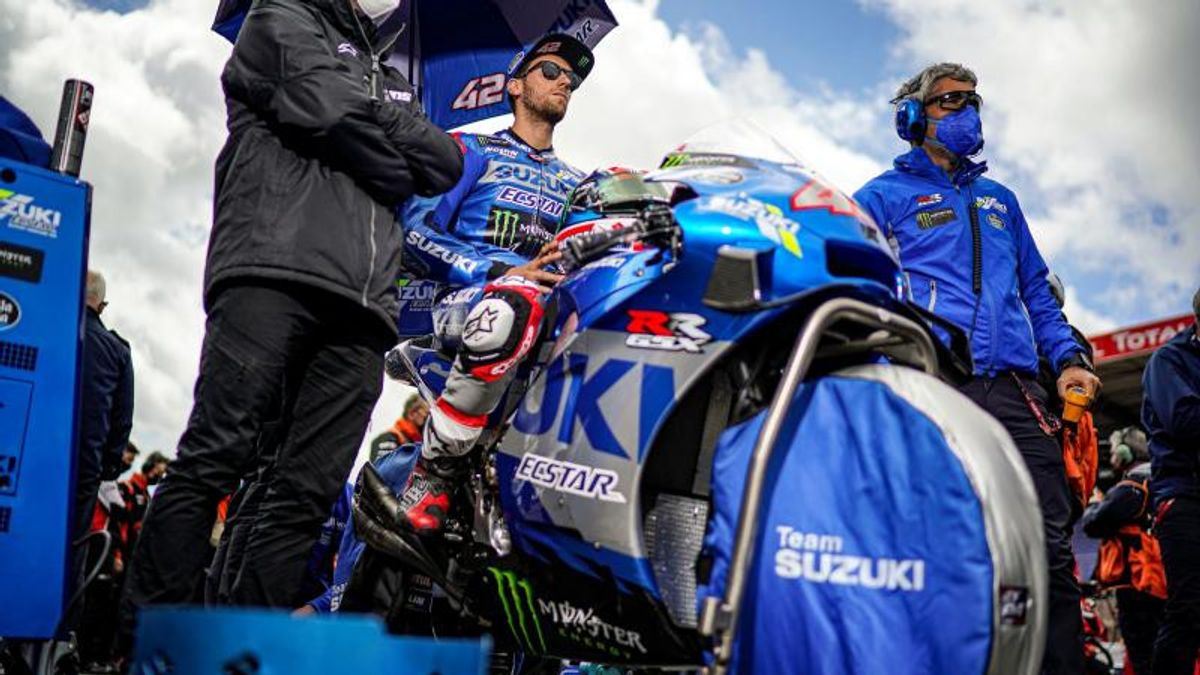 Meanwhile, Rins had this to say when asked about the people who helped him achieve his three premier class victories.
"I've given everything to this team since 2017. Trying to give a lot of info to have a competitive, winning bike. Also, the team members have given everything. Since 2013 they've done everything. It was a big shock for me, a big shock for the team. In the end, I'll find something for next year, I think. But for them, it will be more difficult. I feel very sorry because they're a family to me. So let's try to finish the season in the best way possible. Let's enjoy our time with Suzuki."